Modern day tensions between communities and students are not new, but a collaborative initiative that bestrides international borders thinks it can drive fresh progress.
The origins of town-gown relations date back to the middle ages. Perhaps most notably, the Battle of St Scholastica Day on 10 February 1355 at the University of Oxford saw a two-day riot break out as the result of disagreement  between the townsfolk and gownsfolk at a local tavern.
Despite being steeped in history, the concept of 'town and gown' is less understood by the wider higher education sector than you might imagine. For reference, then, the 'town' is the non-academic population of a locality, and 'gown' is the university community.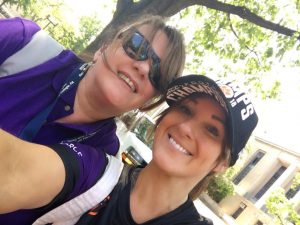 As universities continue to expand, so do the off-campus communities where students reside. There are numerous positives, such as the opportunity for growth of talent and the capability to enhance the local community. Campus community collaborations also provide support for lifelong learning from the 'classroom of the world' which sits outside academia.
In reality, despite these opportunities, the meeting of such distinct communities often creates a number of challenges. This requires sensitively handled efforts and dedicated resources to work towards a cohesive environment, in order to offer support to all who live there.
For the full article, click on the link below: