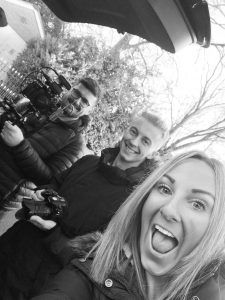 Many of us who work in Higher Education have interactions with students on a day-to-day basis. But how much do we really know about the complete student experience, especially living in an off-campus community?
Being able to fully understand these experiences is vital when it comes to offering Universities' off-campus services, making sure that these services are fulfilling the needs of our students. It is imperative that the institutions with a high proportion of students living off-campus can continue to promote community cohesion with the diverse communities in which our students reside.
'The Secret Life of Students' is a series of short YouTube films designed to educate students about what to expect about life off-campus. The series focuses on specific policy areas which includes student safety, housing, noise and anti-social behaviour, waste and recycling and community engagement.
The series will form part of our 'Halls 2 Home' campaign, which is delivered by Manchester Student Homes, which provides support to students before, during, and after the transition from halls of residence into their own home.
And so; with the help of CampusLife, our very own UKTGA North West representative, Poppy Humphrey, packed her bags and embarked on a week long trip down memory lane, and went back to settle in with her new student housemates!
Take a look at the trailer below!