We hear from Tatjana Walker, UKTGA Steering Group Member, about her academic pursuits, and how this has further strengthened the tools she uses to deliver her role to an A* standard.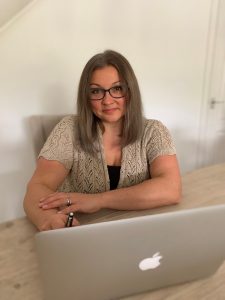 When I originally started to look into MBA programmes worldwide it quickly became clear that there were many choices and options available. However, the need to ensure I was able to balance my busy career, as an Area Manager working for the largest UK Purpose Built Student Accommodation (PBSA) provider, my family life and the requirements of the course had to be met. This is where University of Bradford's School of Management and their Distance Learning MBA course have come to the fore. The fact that the University of Bradford MBA course also has the triple-crown accreditation played a significant part in my decision to enrol onto this specific course too.
As a mother, wife and someone working full-time in a very demanding role, having the flexibility to tailor my learning and study time has enabled me to have a good work / life / study balance.
Distance learning has provided me with the flexibility to work through the modules at my own pace and I must say that the support received, from the lecturers through to the administration team, has been professional and consistent. Moreover, I have found all of the modules relevant and engaging, which has in turn enabled me to further build connections with other fellow students and professionals across many industries and countries around the world.
As a senior manager within a business the course has reinforced my current knowledge, whilst expanding my horizons and challenging my ways of working. The ability to apply my learnings from each module has allowed me to gain better insight and propose new ideas within the business.
Having the additional skills and knowledge to navigate through the challenging waters of business management, can only support me in my future endeavours whilst raising my personal profile to a new heights. The Distance Learning MBA offers both flexibility and great value for money, whilst providing you with the ability to further your career.
Furthermore and in line with my current professional level, all modules have been and are relevant to my current and any future roles I may consider and would hold:
Accounting and economics for decision making (core module)
Digital marketing, branding and strategy (core module)
Leadership for transformational change (core module)
Competitiveness through technology and innovation (core module)
Corporate finance and crowdfunding (elective module)
International business strategy (elective module)
Entrepreneurship and creativity (elective module)
Management consulting (elective module)
My journey through this MBA course has been fantastic and I would happily recommend it to anyone looking to further their business management knowledge and expertise.
For businesses, developing high – potential employees and managers internally is valuable and attractive to new hires. Moreover, I believe a combination of company expertise and the rigor of an MBA program is the perfect formula to develop internal talent.
Throughout the program any applicant would be able to develop new tools to drive efficiency and growth within own teams and the company. Not only would they have a deeper understanding of their own side of the business – applying that expertise in normal day-to-day responsibilities, they would have a stronger cross-functional understanding that would help them find solutions to a broader set of company challenges.
My commitment to my current employer remains steadfast, and I feel that University of Bradford School of Management's dynamic learning environment has allowed me to grow as a professional while at the same time adding immediate value to my employers.
Tatjana is Area Manager for the Unite Group.