Dear UKTGA Member
Hi everyone,
You are all invited to the UKTGA virtual conference on November 15th from 9:30am-4:30pm. This all-day event includes sessions from council members, council officers, professors, landlords student wellbeing practitioners, and many others. A full overview of the day's speakers presenters can be found below.
The cost for the full day's conference is only £35.00 (including VAT) , and payments can be  paid made  by card at uktga.org or by calling 161 275 7682 and registering with a member of Manchester Student Homes using the online link below.
payment link here
Any enquiries can be made to manchesterstudenthomes@manchester.ac.uk
Or call – 0161 275 7680
Confirmed Speakers for the Day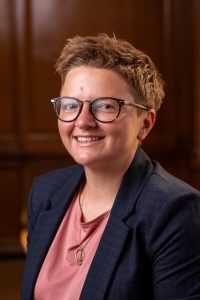 Councillor Bev Craig – Leader of Manchester City Council
Bev Craig, Councillor for Burnage ward, became leader of Manchester City Council in December 2021. As leader, her focus is on Manchester's ambitious COVID recovery, the importance of building a more inclusive and sustainable economy, children and young people, equalities, housing and zero carbon. She is also Greater Manchester Combined Authority portfolio lead for Economy, Business & International.
https://www.greatermanchester-ca.gov.uk/who-we-are/leaders/bev-craig/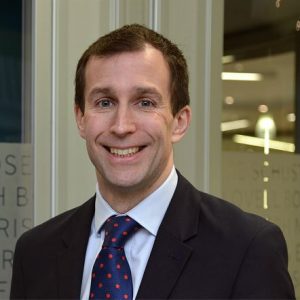 Dr Simon Merrywest – Director for the Student Experience – University of Manchester
Simon leads the Directorate and has overall responsibility for its staff and operations. He is also a member of the Professional Services Leadership Team and works in partnership with the Vice-President for Teaching, Learning and Students, and other senior colleagues and students in the development and delivery of strategies to deliver an outstanding experience for all students.
https://www.staffnet.manchester.ac.uk/dse/about/our-people/simonmerrywest/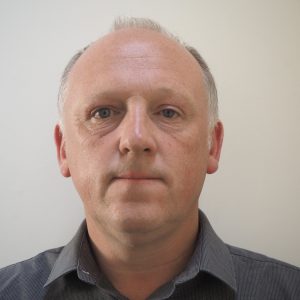 Professor Darren Smith (Geography and Environment) – University of Loughborough
Darren is fascinated by the formation of new social and economic geographies that are giving rise to more exclusive, segregated, and transient societies. He coined the term 'studentification' to conceptualise processes of change within university towns and cities tied to the growth of student populations and the expansion of higher education.
Changing geographies of post-studentification?
Abstract – The demand and supply of student housing is being reconfigured within the context of a fluid and changing world.  The profound effects of the Covid pandemic and unfolding political, policy and economic conditions are reshaping where, why, when, and how students are accommodated in towns and cities.  Student experiences, forms of study, and lifestyles are being redefined and redrawn, and social relations within the student population are being transformed by changing aspirations and motivations, and engagements with 'the campus'.  This changing context will have serious implications for future town and gown relations and how urban landscapes and societies are influenced by patterns of student housing and student populations, and higher education institutions. The aim of this session is to explore the scale and magnitude of these changing geographies of studentification, and to illuminate how some of these unfolding challenges are being addressed and managed by a range of stakeholders.
https://www.lboro.ac.uk/subjects/geography-environment/staff/darren-smith/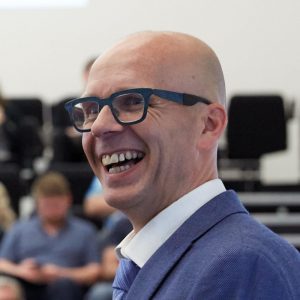 Professor Robert Ralphs (Criminology and Social Policy) – Manchester Metropolitan University
Rob is a Professor of Criminology and Social Policy. He has 15 years' experience of research and lecturing in the areas of substance misuse, youth crime, violent crime, gangs, criminal justice policy and criminological theory.
https://www.mmu.ac.uk/sociology/staff/profile/professor-robert-ralphs
Dr Oliver Sutcliffe – Senior Lecturer and Director for Operation MANDRAKE – Manchester Metropolitan University
Oliver is the Director for Operation MANDRAKE. MANDRAKE is England's first publicly funded permanent city-centre based testing and harm reduction facility, operating since 2016, supporting open science and agencies working towards safeguarding the health and wellbeing of the public. The partnership which operates two permanent state-of-the-art, fully equipped laboratories, is working on a number of intelligence sharing projects to safeguard communities through drug awareness & harm-reduction.https://www.mmu.ac.uk/natural-sciences/staff/profile/dr-oliver-sutcliffe
https://www.sutcliffe-research.org/mandrake/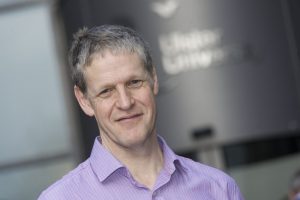 Duncan Morrow – Lecturer in Politics and Director of Community Engagement – Ulster UniversityFor ten years, Duncan was Chief Executive of the Northern Ireland Community Relations Council where he championed the concept of a shared future and peace-building by developing the Council's role in policy.
https://www.ulster.ac.uk/staff/dj-morrow
Abstract
Ulster University's decision to close their largest campus situation in a suburban setting near Belfast and move its 16,000 staff and students into an enhanced Belfast City Centre campus represented major institutional change and a considerable challenge for the city of Belfast and its city Centre neighborhoods. In the context of a city emerging from violent conflict, the new campus represented the biggest single investment in cultural and social change for 25 years. The new campus has fully opened in September 2022.The presentation will reflect on how the University adapted to Town and Gown issues of
shared space,
ongoing challenges of student and staff safety,
developing community relationships with communities directly impacted by the campus, and
the management and value of multiagency groups including Community, Policing, Local Authorities, and Government Departments and Agencies.
In the context of the Covid pandemic, the presentation will also reflect on how events impacted the progression of the completion of the campus.  In the presentation, we will reflect on the challenges of managing of-campus living, and the implications of universities and students for planning, management, and design in cities.
The presentation is of direct interest to all those engaged in university public engagement, student and community engagement officers, and all stakeholders involved in managing community/university affairs including local Councils and Police.  
Jenny Ardley – Community Warden – Loughborough University
Jenny Ardley has been the Community Warden at Loughborough University for eight years. There are roughly 8,500 students in a town of 60,000. The role covers welfare, anti-social behaviour, rubbish, recycling and littering, which is all tackled as a multi-agency partnership with Leicestershire Police and Charnwood Borough Council. Sustainability is now a thread within Loughborough University's Strategy which is driving extra efforts to educate students about recycling and reusing common household items. New partnerships with charity organisations have ensured that items are well used by those who need them.
Carolyn Uphill  – Landlord
A student landlord in Manchester for 20 years, Carolyn Uphill was Chairman of the National Landlords Association for four years, on the Board of Directors for 10 and prepared the ground for its merger with the Residential Landlords Association. She remains an active member of the new National Residential Landlords Association which has over 95,000 members.
With a portfolio of 3 family homes and 3 student HMO's Carolyn understand both markets. Taking pride in the service which she and her husband provide they have undertaken training to become and maintain their status as Accredited Landlords with the NRLA as well as adhering to the Manchester Student Homes Code.
Formerly MD of her own manufacturing company for 30 years Carolyn has since held a number of non-executive directorships and is currently the Independent Chairman of the Construction Skills Certification Scheme.
ABSTRACT
The Governments' plans for Rental Reform, while intended to protect tenants, may have a negative if not terminal effect on the student rental market leading to a return to the sofa surfing of the 1970's.
The proposals in the White Paper 'A Fairer Private Rented Sector' will result in an end to fix term tenancies. This session will explore the impact of this change on a market geared to the 'academic year' needs of students and the difficulties which Universities may face if first year students lose confidence in their ability to move and free up accommodation for the next intake. Scotland took this step some years ago and the negative results are becoming clear. Can the Government be persuaded that student accommodation is a special case?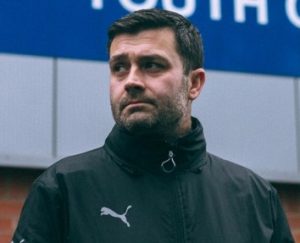 Gavin Evans – Neighbourhood Manager – Manchester City Council Bio:
Gavin Evans has worked at Manchester City Council for 23 years in various roles within Parks & Leisure, Regeneration, Youth Inclusion and Neighbourhoods. As Neighbourhood Manager he is responsible for improving neighbourhoods in the electoral wards of Withington, Old Moat and Fallowfield. There are approximately 80,000 students living in Manchester.
Leading on neighbourhood management in student populated areas involves working closely with services and partners such as Biffa, Manchester Student Homes, Greater Manchester Police, Manchester Metropolitan University and University of Manchester to tackle anti-social behaviour, waste & recycling, graffiti and fly tipping issues.
The Manchester focus is to engage with students to be good citizens by respecting local residents and the environment, participate in volunteering, events and activities and embrace our 'Give it Don't Bin it' recycling campaign alongside the British Heart Foundation to reduce, reuse and recycle.